Our Strategy? Business is like chess.
Placing your pieces in exactly the right place, leveraging the strengths of each piece and executing your strategy several steps ahead. Your business' technology is one of those pieces and we help you execute the IT part of your strategy.

How ECR plays the game.
Every move we make centers on one simple idea: Making sure that we got IT so that you can Breathe Easy. We make that happen by following four simple game rules.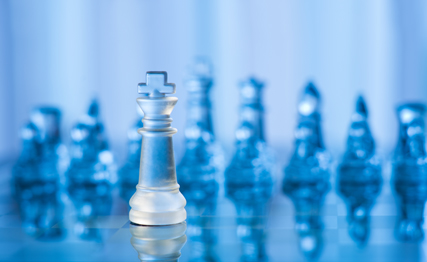 1. Reduce Downtime, Reduce Cost.
Time equals money. So, it naturally follows that downtime equals lost revenue. ECR has the tools, the tech and the team required to prevent downtime and keep your business moving. We will manage your network and keep it running for a fraction of the cost of hiring your own IT manager.
2. Reliability is Paramount.
You can't depend on us if we can't depend on the products and vendors we use. That's why ECR has partnered with the best we can find to ensure top reliability. And so, if a brand goes south, we ditch it. If a supplier becomes flaky, we kick em' to the curb. All to make sure we're always there for you.
3. Small Business Owners are not Nerds.
Every small business needs technology to stay competitive and productive. But the cinch there is: almost no small business has the resources, time or expertise required to manage their own technology. That's where ECR comes in. We manage your technology so you can focus on your business. We are your IT Department.
4. Without integrity, everything else is meaningless.
Let's face it: your technology is the lifeblood of your business. You don't want someone you don't trust mucking about in your network. ECR works diligently to be your Trusted Advisor, one you can look to for technology guidance and planning. We've been entrusted with Public Safety, Government and Educational networks so you know you can count on us. ECR has your back.